About PFLAG
On June 25, 1972, Jeanne Manford walked with her son and well-known gay activist, Morty Manford, in the Christopher Street Liberation March in New York. She was approached by many other parents of gay children who were also proud and wanted to meet and support their families. Through this need, PFLAG was born.
By 1980, P-FLAG or "Parents-FLAG", as it was known then, was sharing information throughout the nation, in places of faith and schools. Dear Abby mentioned PFLAG in 1981 in an advice column, which led to such an influx of letters that PFLAG decided to become a nationwide organization.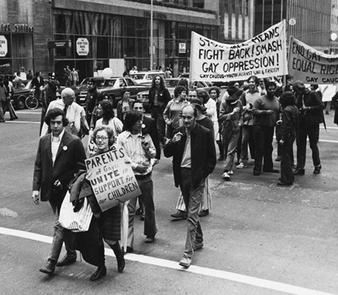 In 1982, the national organization under the name "Federation of Parents and Friends of Lesbians and Gays, Inc." was founded in Callifornia. With the new Executive Director in 1987, PFLAG moved their home office to Denver, Colorado and many chapters were opened across the nation.
In 1990 PFLAG had grown so much, they moved the headquarters to Washington DC. They received the first positive comments for LGBTQ+ from Barbara Bush at the White House, "I firmly believe that we cannot tolerate discrimination against any individuals or groups in our country. Such treatment always brings with it pain and perpetuates intolerance."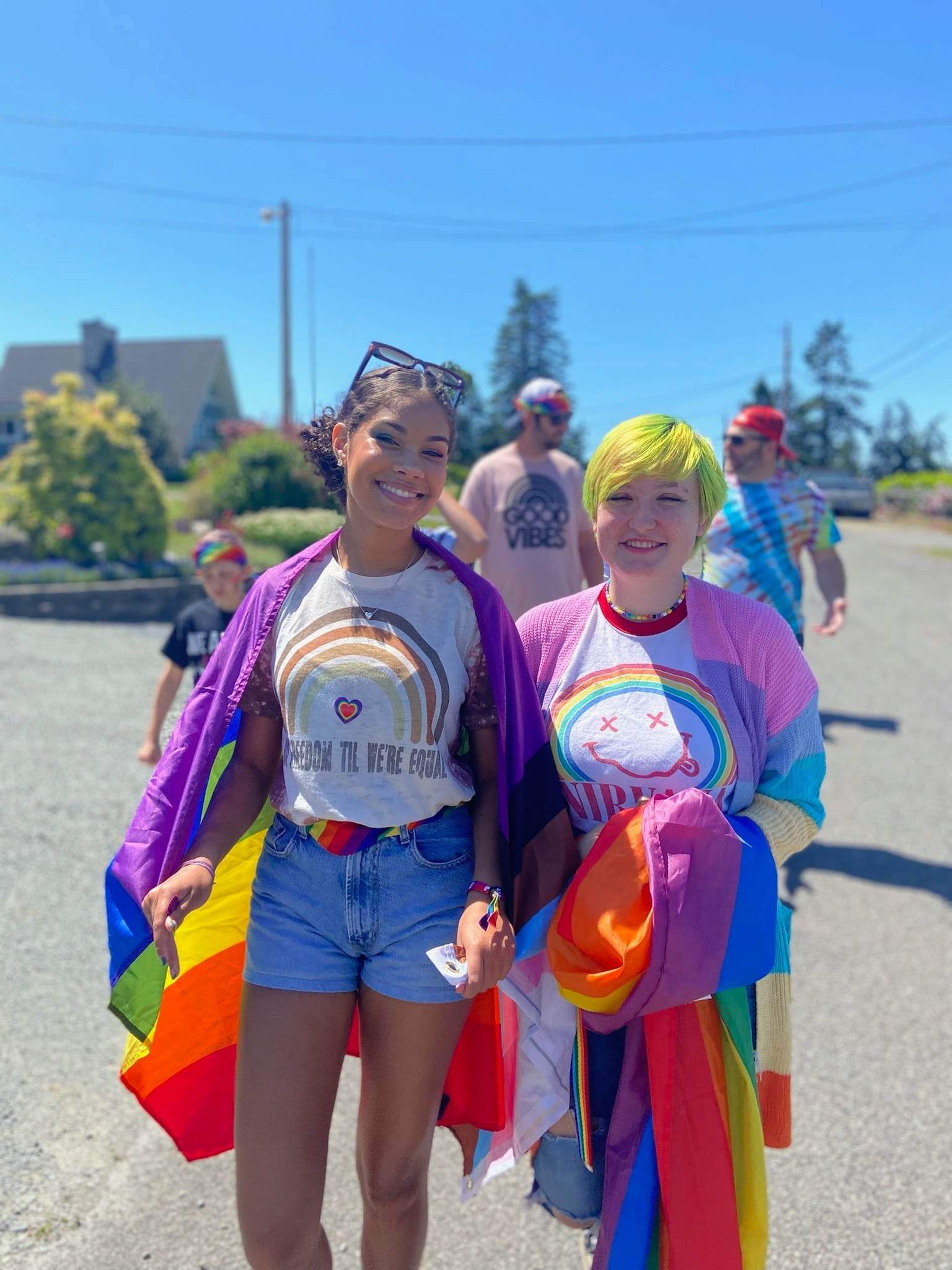 In 1993, PFLAG added "families" to its name and included bisexual people in their work. Later in 1998, transgender people were finally included.
In 2014, the name of PFLAG was officially changed from an acronym for "Parents, Families, and Friends of Lesbians and Gays" to just "PFLAG" to be more inclusive in their mission and people they serve.
Now, in January 2023, PFLAG has unveiled new branding and new mission statements to make it clear we are inclusive of all LGBTQIA+ people, their friends, families, and allies.